The Anconi Compound
Location Information
Residents

Members of The Anconi

Type

Residential

City

Andros
"
It's a labyrinth.Lots of hidden stuff.But for a bored supervampire kid it is a playground.
"

— Jade, about The Anconi Compound

The Anconi compound is a large facility, situated on the island of Andros. It houses a majority of the members of the Anconi, mostly level 2 and up. It is a larger structure devided into several more locations.
The vampires took the island from the witches in the Battle of Andros. The compound was build by members of the First Coven and their youngest sires. They expanded the property in the latest few centuries as the Anconi army kept growing.
Residents
Edit
Most members of The Anconi live in the compound. This includes everyone from the commanders to the soldiers. Only certain vampires reside in the Anconi Base, the Anconi property on American soil.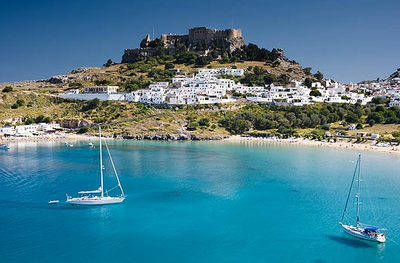 The Castle
Edit
The castle is a part of the main building. It's the west wing of large castle that overlooks the entire island. It's used by the members of the table, and their mates to reside in, as well as official meeting, trials and announcements. The Castle is very old and is still decorated that way. There are a lot of wooden beams. Tho the living room and the lounge are more modern, the archives show the true rustic architecture of the place.
The East Wing
Edit
The east wing houses the mates residences, as well as the residences of the staff. It was build in roman style, including the roman garden. The vault looks over this part of the property. It's why Jade is confused about the 'Madison Square garden' , as to her the 'square garden' is the roman garden in the west wing.
The Vault
Edit
Jade's special living quarters. Only 5 people are allowed in here, which is why it's gotten its name. These 5 people include 2 servants/maidens, Jim Finch and Jade. Formerly, Jade also had a caretaker living there. Tom Wayland is the fifth person to ever access it, due to a secret passageway Jade sneeked him in once. The vault is decorated to Jade's taste, which is middle-eastern. Her furniture has an arabic influence. Since the vault is situated in the West wing, the building structure outside does resemble the roman style.
The Village
Edit
The village is a resort-styled complex of living quarters further down the coast, where mostly level 4 members reside. Level 3 members also have quarters here, but they are not often occupied. 
The Catacombs
Edit
The catacombs are the living quarters of the level 1 and 0 members. They are divided into rather small rooms. The basement is situated below the castle and is underground. Residents of level 0 don't see sunlight unless they go on a mission.The catacombs are underground and are very grim. They have modern furniture. The residences of the level 1 members do have open living quarters. Those of level 0 are located nearby but they have no windows. All residences on this level have a greek, mediteraean style to them.