Ruby Lennox
Biographical information
Full birthname
None
Also known as
None
Titles
None
Born
1991
Turned
N/A
Died
October 22nd, 2015
Age
23
Occupation
Hunter
Residence
West Gate Lofts, Salt Lake City
Supernatural information
Species
Witch
Hunter (undercover)
Bloodline
Unknown
Abilities
Martial arts
Limited Aquakinesis (in distress, in proximinty to other witches)
Family & Relationships
Parents
Unknown
Siblings
Unknown
Relatives
Unknown
Sexuality
Straight
Relationships
None
Children
none
Physical description
Height
Unknown
Hair Color
Black
Eye Color
Green
Portrayed By
None
Ruby Winchell (known as Ruby Lennox undercover) is a recurring character in Touch of Magic. She is a witch and undercover hunter  with
The Davis Family
. There she has been the mentor of Tristan Davis and his protegée Riley. She works together and is good friends with Sebastien Ambroise. She dies saving Calliope Winchell from an attack by Neill Davis. 
Ruby is part of  the Arlen Bloodline.
Early Life
Edit
Ruby was raised by a single mother in Salt Lake City. They didn't have much money to go on, mostly living of her father's life ensurance. She quickly learned how to stand on her own two feet and got a job to support her mom. She dropped out of high school, despite her desires to become a lawyer, when her mom got cancer and needed the school tuition money for treatment. Ruby's mom died when she was sixteen, refusing the last treatment and sending Ruby to Europe to find her long-lost grandma with the money.
Ruby Penhurst
Edit
While in the UK, looking for her grandma, Ruby used a fake name so she wouldn't be found by hunters, something her mother warned her about. There she gets tracked down by Bash, who takes her in. Ruby was shy at first, but as soon as she got to release her anger in the gym she opened up. Bash encouraged her to let all her fear wash away, and grow stronger. He starts training her to defend herself from hunters. Eventually Ruby states she wants to do more than defend herself, and they come up with a plan to get Ruby infiltrated in the Davis Family, America's biggest family. Bash is a bit reluctant to this, but Ruby insists and after years of staking out hunters, they execute their plan. They agree on a new name, Ruby Lennox, and Ruby says goodbye to Bash, stating that Ruby Penthurst will always be with him.
Ruby Lennox
Edit
She got back to the USA and started training a self-defense class in Salt Lake City. There she caught the attention of Zoey Lawrence, a friend and fellow hunter of Neill Davis. Zoey saw a talent in the quick-learning young woman, and introduced her to Neill. Neill saw a similar spark ik Ruby, and recruited her into the Davis family to train his kids. On one of those trainings, Tristan asks questions about her background. In order not to come across suspicious, Ruby decides to tell the truth and she mentions how her parents both died. Tristan then arranges a Davis family dinner, to show that Ruby is part of their family.
Ruby continues mentorring Tristan after that, and they grow closer personally which endangers Ruby's cover. They eventually start a romantic relationship, which puts Ruby in a dilemma between her mission and her love for Tristan. When Riley arrives, Ruby decides to pass on the opportunity of training her as Neill suggests, and instead she proposes Tristan does so. Tristan notices Ruby distances herself from him, and eventually Ruby tells him they can't be together because his father wouldn't approve.
She however keeps an eye on Tristan and Riley whenever they train, when she starts noticing a magical pressence with them. For a moment Ruby thinks she might be pregnant, drawing her to Tristan in a magical aspect. However she finds out that she is actually drawing towards Riley, who she discovers is also a witch. She request a leave to go visit Bash, and asks him about Riley, but Bash is unaware of her existence.
Ruby returns with the plan to keep an eye on Tristan and Riley, but upon her return she notices the two of them have made a connection and Ruby decides to step away. She remains in the background at the Davis Family, reporting back to Sebastien and lowkey sabotaging their efforts to attack the Silverstones.
Personality
Edit
Appearance
Edit
Relationships
Edit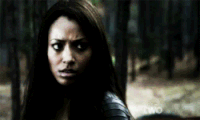 Ruby and Sebastien meet when Ruby is 16 and in London looking for her grandmother. Sebastien tracks her down due to his witch locator spell that he cast on London. When Ruby wrongly assumes him to be there to hurt her, she attacks but her training is weak and he easily pins her down. Bash then says he doesn't hurt his own kind, and welcomes her to his place. When Ruby mentions she is looking for her grandmother, Bash informs her she died years ago. Knowing she had no family left, Ruby takes Bash' invite to stay at his place. Over the next years they train and Bash teaches her spells to hide her magical pressence. They stake out local hunters in London, and on one of those nights they hook up. Eventually they execute their plan of Ruby joining the Davis Hunters, where she acts as a double-agent to report back to Bash. Her training with the Davis hunters is eventually what kills her, as she is able to foresee an attack by Neill Davis, and she sacrifices herself to save Calliope Winchell, her distant relative. Bash holds her eulogy at the funeral.
Vampirism/Magic
Edit
Powers and Talents
Edit
Ruby is the first out of 2 witch girlfriend Tristan had, without knowing they were witches and actually thinking they were hunters.
Ruby's father was an Arlen wizard and got killed when visiting family in a masacre ordered by May Miller. His official cause of death is drowning during an accident on a fishing trip.