Alyson McKenzie
Biographical information
Full birthname
Alyson Lorraine Kane
Also known as
Aly
Titles
None
Born
June 4th, 1818 in England
Turned
1887
Died
Accesive bloodloss (turned)
Age
24 (psychical appearance)

192/193 (Season One)


Occupation
Socialite
Interior Designer
Kindergarden teacher (2017-...)
Residence
The Dawson House (S1 - S3)


Paris Apartment (S3 - S5)
The McKenzie Beachhouse (S5 - S7)

Supernatural information
Species
Vampire
Bloodline
Alyssa's Bloodline
Abilities
Standard vampire abilities
Family & Relationships
Parents
Unknown
Siblings
Unknown
Relatives
Unknown
Sexuality
Straight
Relationships
Dylan McKenzie (husband)
Children
Aylin McKenzie (Adopted daughter)
Physical description
Height
5'7"
Hair Color
brown
Eye Color
blue
Portrayed By
Olivia Wilde
"
You didn't save me. You turned me into my worst nightmare!
"
Alyson McKenzie (formerly Dawson) is a character in Touch of Magic. She is married to Dylan McKenzie and has an adopted daughter with him, Aylin McKenzie.
She is a vampire and part of the Dawson group. She was formerly archenemies with Alyssa Miller , who is also her sire.
Alyson Kane
Edit
Alyson Kane was a governess for a wealthy Boston-based family. She was on route back from visiting her family when she got involved in the Forrest Hill Train Disaster at the age of 22. Alyson suffers from amnesia of her life before the accident, caused by a trauma.
Alyson Dawson
Edit
The Dawsons, who were hunting nearby, heared the accident and rushed to the site. They found Alyson first out of those injured. Near death by fatal injuries, Alyssa turned her into a vampire. This sparks a feud between the two females, seeing as Alyson was ready to die and Alyssa didn't respect that wish.
Alyson then urged for Alyssa to find Dylan McKenzie, a family friend of the Bristol family she worked for. Alyssa soon discovered the two were more then friends, so she agreed to turning Dylan too. Time lacked to turn anyone else who was dying, yet Elisabeth was able to provide aid to some injured, increasing their chances of survival. Alyson and Dylan's bodies were reported never found, and they were assumed death. 2 of the 4 children under Alyson's care survived, and the Bristol family relocated.
After coming to turns with her new faith as a vampire, she promised herself never to grant Alyssa to see her happy, as she wanted to punish the foolish girl who had given her an eternity of being a monster. Dylan aided in her recovery and adaption to vampire life.They moved to the West together, where there was more room to adapt to their new lives. It didn't go flawless, as Alyson fell into Type B-vampirism once, in the year 1891.
By the turns of the centuries, the two had become more then hunting buddies, and they confirmed their relationship to Elisabeth and James. Dylan made sure to first ask James' permision, seeing as Alyson had adapted his name in a coping mechanism to process the trauma of the accident.
Alyson McKenzie
Edit
In 1920 she and Dylan moved into an appartment in Chicago in an attempt to have a normal life. Dylan started working as a firemen. After one year however , Dylan came across some other vampires in the town and he became a type A-vampire , hiding this from Alyson. When he saves two teenagers from burning in a warehouse when he is on a job, Alyson finds out. She calls over Elisabeth and James. She watches Dylan struggle with a brief detox, and then stands by him as he takes responsibility for what he did to Nate and Lauren. Alyson also aids Elisabeth in explaining Lauren and Nate what vampirism means. She grows especially close to Lauren, and prevents her from interrupting her own funeral. They remain closeby, as Dylan tries to assist his sires as much as possible. In 1940 at the start of World WarII , they move back to America.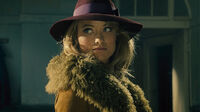 In the late 60's Alyson and Dylan move to Sweden. After their time has run out there they move back to America.They also spend some time in Japan and Canada before buying an appartment in Paris and living there from 1990 to 1998.
Season One
Edit
In the early 21st century Alyson joins the rest of the Dawson family again and move back to Waterfall Creek, the town they lived before moving to Chicago. Alyson aids Jason and Seth while they live in the dorms at SJBS but spends the rest of he days away from the general public. When a mercenary comes after them, Alyson is sceptical when Jason and Seth tell them a human was attacked by a mountainlion.




Things changed drastically when Seth fell in love with Claire Silverstone. Alyson originally had her prejudices, but she is able to put those aside when she sees how strong Claire is, despite what she has been through. She starts to develop respect for Claire, and also Payton. Shortly after that Dylan proposes to her for a second time, after having done so in Chicago. This time she agrees to get married, and they do so in the spring of 2011. They purchase a house in the Hamptons that summer, meant as a vacation house. Yet they stick around longer when they meet an adoption agent. They travel to China in the winter to get away from the though procedure that comes along with their legal status. They end up in an orphanage, and fall in love with a little 3 year old girl there. They contact their adoption agent, and a few months later they can take Aylin back to the Hamptons.

They got married at the beachhouse with friends and family and settled in Waterfall Creek in another attempt on a normal life. And for Aly that included one thing : a baby. The couple decided to adopt with fresh , new legal documents which they plan on keeping. Finally they adopted a 5 year old asian girl and named her Aylin.
Personality
Edit
TBA
Appearance
Edit
Alyson is a fashion cameleon, according to Elisabeth. She has played around with various different looks throughout time. She usually has brown hair, and an oval face.
To see Alyson's outfits throughout the season, see Alyson McKenzie/Appearance
Vampirism
Edit
TBA
Education and Career
Edit
TBA
Residences
Edit
TBA
Relationships
Edit
Friends​​​​​​Edit
She is (after Jason Dawson) the second member withing the Dawsons from Boston. Both were also born within a century from one another : Alyson was transformed 2 years before Jasons 100th birthday.
She is technically a member of The Millers, and therefore the 5th character to crossover to another coven, after James, Alyssa, Jason and Jared.